The original NTE project began in 2010 after being the first transportation Public-Private Partnership (P3) approved by the Texas Legislature in 2009. The NTE is a major east-west corridor that crosses Northeast Tarrant County and connects all cities between Fort Worth and Irving on I-820 (North Loop) and SH 183 (Airport Freeway). When it opened fully in 2014, the NTE project almost doubled capacity in the corridor and added contiguous frontage roads and a new bridge across I-820 at Riverside Drive.
The contract between the Texas Department of Transportation (TxDOT) and Cintra called for capacity improvements to be made to the 13-mile NTE corridor once traffic activity reached a certain level. The Average Daily Traffic (ADT) has exceeded traffic projections eight years sooner than anticipated and now TxDOT has approved the beginning of construction to expand the corridor. The Capacity Improvement Project will add a (free) general-purpose lane in each direction along the North Loop of I-820 and a (tolled) managed lane in each direction along Airport Freeway (SH 183). The project will also adjust some of the ramps and connectors, as well as the pedestrian bridge in Hurst.
The Capacity Improvement Project will cost $414 million; toll revenues collected on the NTE TEXpress Lanes will fully fund the project. No TxDOT funds or public money will be used for the construction. Early activities, including installing construction barriers and striping lanes, will begin in late 2023 with full construction underway in mid-2024. Most of the construction activities will be undertaken overnight to minimize disruption to users. The project is scheduled to take 42 months, with completion anticipated in early 2027.
As with the original corridor constructed, the North Tarrant Express is owned by TxDOT, but NTE Mobility Partners provides 24/7 operations and maintenance for the corridor (general purpose and managed lanes) including all ramps and bridges.
Sign up for the NTE Capacity Improvement e-mail list for timely Traffic & Construction alerts along the NTE  corridor
Sign up
North Tarrant Express Ribbon Cutting Ceremony 2014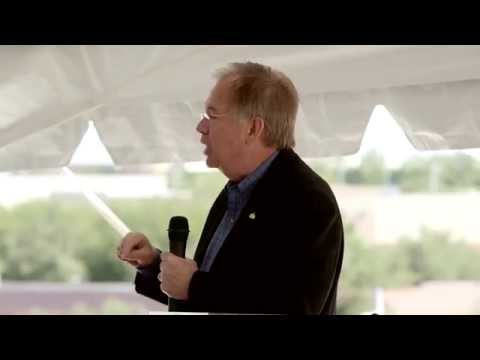 If you are interested in bidding or receiving information about contract opportunities on the North Tarrant Express project; click here to to become part of our Registered Vendor Database.
Open in new tab
Vendor Registration
Working on the NTE Project / Bid Opportunities
The North Tarrant Express project is being designed and built by North Tarrant Infrastructure, LLC (NTI), a Joint Venture between Ferrovial Agroman and WW Webber Construction. The NTI team will utilize several industry-specific, local and diverse contractors and consultants throughout every phase of this project.  The North Tarrant Express project team is committed to supporting Disadvantaged Business Enterprises (DBE) throughout the life of the project. The NTI project has a 6% DBE participation goal.
Potential Contracting Opportunities
The following are some of the potential opportunities that may be available on this project:
ACQUISITION OF UTILITIES EASEMENTS
AERIAL PHOTOGRAPHY
ARCHAEOLOGICAL CONSULTING
ASBESTOS ABATEMENT
ASBESTOS AND LEAD ABATEMENT
ASBESTOS AND LEAD-BASED PAINT INSPECTION
ASPHALT
ASPHALT MILLING
BRICK PAVERS
BRIDGE CONSTRUCTION
BRIDGE DEMOLITION
BRIDGE PAINTING
CONCRETE PAVING
CONCRETE PUMPING
CONCRETE RIP RAP
CRUSHED CONCRETE AND STONE
DEMOLITION
DRAINAGE
EARTHWORK AND SITE PREPARATION
ELECTRICAL LIGHTING AND ILLUMINATION
ENVIRONMENTAL CONSULTING SERVICES
ENVIRONMENTAL JOINT SITE INSPECTION
EROSION CONTROL
EXCAVATION
FENCING
FUEL SUPPLY
FURNISH & INSTALL CONCRETE BARRIER & RAIL ELEMENTS
FURNISH AGGREGATES
FURNISH OF PRECAST CONCRETE PANELS
FURNISH PRESTRESSED PRECAST CONCRETE BEAMS
FURNISH WELDED WIRE WALLS
GENERAL PURPOSE LANE CONSTRUCTION
GUARDRAILS AND END TREATMENTS
ILLUMINATION
INSTALLATION OF RETAINING WALLS
ITS
LANDSCAPE
MATERIAL TESTING / QUALITY CONTROL
MISCELLANEOUS CONCRETE WORK
MSE WALL INSTALLATION
NOISE WALL SITE PREPARATION
NOISE WALLS
PAVING DEMOLITION
PERMANENT SIGNALIZATION
PORTABLE CONCRETE BARRIERS
PROJECT MAINTENANCE (MOWING, SWEEPING)
QUALITY INSPECTION SERVICES
REBAR SUBCONTRACTOR
SAW AND SEAL (CONCRETE)
SIGNAGE
STEEL STRUCTURES
STRIPING & PAVEMENT MARKINGS
STRUCTURAL STEEL ERECTION
SURFACE FINISHING FOR CONCRETE
TELECOMMUNICATIONS RELOCATION
TEMPORARY BARRIER PLACEMENT
TEMPORARY SIGNALIZATION
TRAFFIC CONTROL MATERIALS (BARRICADES)
TRAFFIC CONTROL SERVICES
TREE REMOVAL
TRUCKING
UTILITIES
UTILITY DESIGN COORDINATION
UTILITY FIELD INSPECTION
UTILITY RELOCATION
WELDING, NDT, BOLT AND COATINGS INSPECTION
WORK ZONE PAVEMENT MARKINGS
Contract Diversity Compliance
If you have On-the-Job Training (OJT) or DBE compliance questions contact us at NTIDiversity@ferrovial.us
If you have certified payroll compliance questions contact us at NTILaborCompliance@ferrovial.us
If you are not a DBE certified firm and want more information, contact the NCTRCA at www.nctrca.org or 817-640-0606 to obtain information about the DBE certification process.